The First Amendment Doesn't Protect Trump Against Impeachment for his Role in Inciting the Assault on the Capitol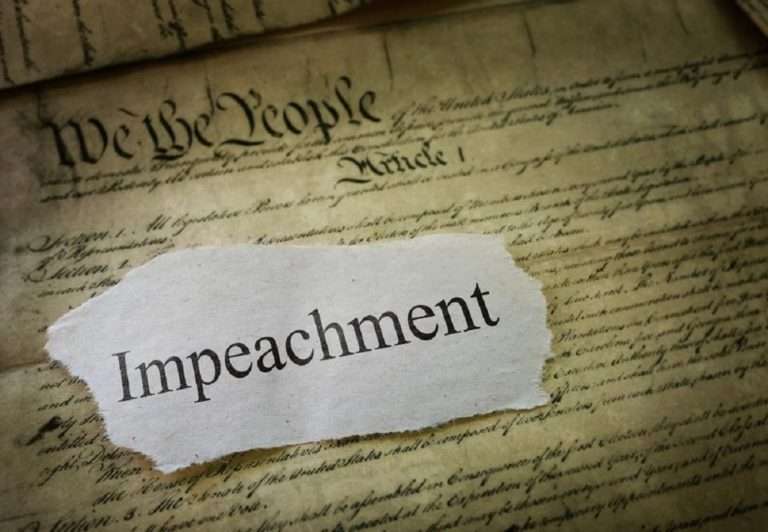 In an interesting recent post, co-blogger Josh Blackman and Seth Barrett Tillman argue that President Trump cannot be impeached and convicted for his role in inciting the riot at the Capitol because he was engaging in First Amendment-protected speech. Their argument is clever, but fundamentally wrong. And for a very simple reason: the First Amendment doesn't protect high-ranking government officials from being removed from office because of their speech.
For present purposes, I assume Blackman and Tillman are right to conclude that Trump's speech is the sort protected under the current First Amendment doctrine, and that it would be unconstitutional to impose criminal or civil penalties on him for it. I actually think they may well be right on that point. But it is irrelevant in a context where the relevant penalty is removal from a high position of government power—and possible exclusion from future office-holding.
Under current Supreme Court precedent, lower-level non-policymaking government employees have at least some significant protection against being because of their views or political speech. But the Court has also made clear, in various rulings, that higher-level policymaking employees whose political views are relevant to the performance  of their duties enjoy no such protection. Indeed, high-ranking government officials get fired because of their political speech all the time. Donald Trump himself has fired numerous cabinet officials and other subordinates because they expressed views he didn't like (Secretary of Defense Mike Esper was a notable recent example).
The exact dividing line between a policymaking employee whose views are relevant to his or her job and a lower-level official who enjoys First Amendment protection against firing is hard to specify. But it's pretty obvious that the president falls on the former side of the divide. If anyone is a high-level government with enormous policymaking discretion whose views are relevant to job performance, it is the president of the United States!
If First Amendment-protected speech could never be grounds for impeachment and removal of the president, it would lead to absurd and dangerous results. Consider a scenario like the following:
The President of the United States makes a speech in which he he avows his desire to "do everything I legally can to promote fascism." He then exhorts his supporters (who are known to include violent elements) to "fight like Hell to establish Fascism, and if you don't fight like Hell, you're not going to have a country anymore." In the aftermath of that speech, neo-Nazi and
Article from Latest – Reason.com
Comments
comments